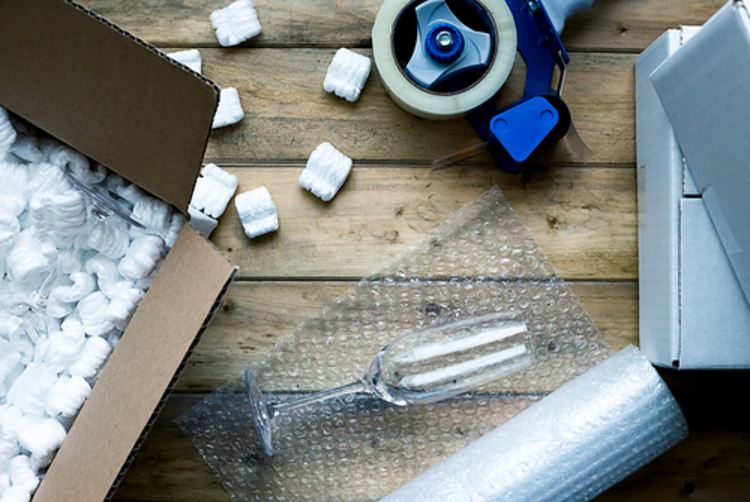 When it comes to shipping fragile items, extra care and attention are required throughout the delivery process. Both the courier company and customer have to be cautious, since shipment damage can cause huge problems. Here is a step-by-step shipment packaging guide to ensure your business' fragile items arrive without complications.
What Are Considered Fragile Items?
Fragile items are anything that can break or crack easily. These items range from glass bottles to ceramics, mirrors, antiques, lampshades and electronic devices.
To fully protect your fragile products, you have to label and pack them correctly before shipping. Furthermore, a shipping insurance can be purchased to get a reimbursement fee if shipments get lost, stolen or damaged.
How Do You Ship Fragile Items Internationally?
Fragile items should be shipped as safe as possible. Before shipping the fragile items, be sure to keep these tips in mind:
Ensure your shipment has fulfilled the destination delivery requirements in terms of size & width limits and packaging materials.
As every country has its own set of prohibited and restricted imports, do proper research ahead of time to confirm your fragile items can enter.

Determine the value of fragile items accurately before shipping them.

Choosing adequate insurance coverage before shipping your package.

If possible, try to find a logistics provider that can handle fragile items and accommodate your needs. This helps you to save a lot of time and effort on your end.

Royale International can assist you with all your international shipping needs so you can have a stress-free shipping experience. We offer the fastest and the most flexible shipping routes for your consignments, empowering your business needs.
Shipment Packaging: How To Pack Fragile Items?
Here are four important ways to show you how fragile items should be packed to reduce the risk of damage.
1. Choose the Right Packaging
External Shipment Packaging
Picking the right-sized box is fundamental for the safety of your fragile items. You have to make sure that the box can sustain the weight of your product and can also fit the protection & cushioning materials.
Otherwise, over-filled boxes may burst, and under-filled boxes may fall apart. Besides that, high-quality corrugated cardboard boxes with double-wall or tri-wall constructions are highly recommended to ship fragile items.
Internal Shipment Packaging
There is different material that can be used for shipment packaging. Bubble wraps, foam wraps, air bags and foam peanuts or pellets are widely used to protect your fragile items. Have a look at the table to learn more about which packaging material would be ideal for your shipment.
| | | | | | |
| --- | --- | --- | --- | --- | --- |
| Type of material | Cushioning | Void Fill | Protection | Divider | Other Functions |
| Bubble Wrap | ✓ | ✓ | ✓ | | |
| Foam Wrap | ✓ | ✓ | ✓ | | |
| Foam Peanuts/ Pellets | ✓ | ✓ | | ✓ | |
| Air Bags | | ✓ | | | |
| Crumpled Paper | | ✓ | ✓ | | |
| Corrugated Inserts | | ✓ | ✓ | ✓ | |
| Shredded Carboard | | ✓ | ✓ | ✓ | Shock absorption |
2. Restrict Product Movement
Make sure you do not leave any empty space within the box. You can use the cushioning or void filler materials to avoid items moving around during transit. This step is crucial to ensure your product arrives damage-free at its final destination.
3. Wrap Items Separately with Dividers or Corrugated Inserts
Packing your fragile items separately can reduce the chance of items damaging each other. When you are planning to send numerous products in a single package, you can simply wrap each item individually with dividers or corrugated inserts. This helps to strengthen the package, especially when the items are piled together.
4. Place a Special Handling Label
Instruction labels are used to ensure the appropriate handling, transport and storage of your shipment. A 'Fragile' label signals couriers to handle your fragile items with care. You can also attach a 'Handle with care' label next to the 'Fragile' label since fragile items need special care and attention. Furthermore, the 'UPWARD' label indiactes that the shipment must be positioned upwards at all times.
Do You Need Shipping Insurance?
Depending on the value of your shipment, you can purchase a shipping insurance. Your business can get a reimbursement fee for shipments that are lost, stolen or damaged in transit.
Click here to learn more about our Courier Services.