Royale International is a dedicated company providing a wide range of business-to-business services since 1993.
From very humble beginnings back in our original Kowloon Bay office in 1993 through to present day, we have undergone a tremendous journey that has seen us become one of the world's leading privately-owned logistics companies.
Our two founders, John Fawcett and Dean Locke, began the company by undertaking deliveries themselves across the city and instilling the work ethic that remains in effect today.
The early 2000's saw rapid expansion of our network across the globe and Royale is now represented by 42 offices across the globe.
Making it happen since 1993.
1993
HKDC established
In September 1993 HKDC was founded and opened its first office in Hong Kong
1993
Hong Kong
First ever hand carry for Royale.
1996
South Africa
Office opening in April 1996.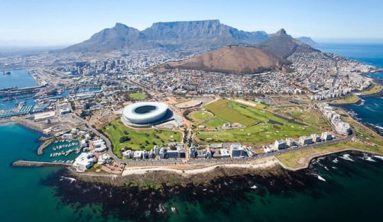 1999
Singapore
Office opening in February 1999.
2000
Sydney
Office opening in January 2000.
2000
Record IPO distribution
Royale distributed 220 tones – Tracker Fund
2001
Paris
Office opening in July 2001.
2002
First aircraft charter
First aircraft charter (Continental Boeing 727) which flew 11 times from Macau to Manila
2005
Amsterdam
Office opening in September 2005.
2006
China
Office opening in December 2006.
2007
Bangladesh
Office opening in August 2007.
2008
India
Office opening in January 2008.

2010
Global
Time Critical Department established
2011
Germany
Office opening in December 2011.
2012
Taipei
Office opening in August 2012.

2012
Global
Rebranding to Royale International
2013
Dubai
Office opening in September 2013.

2016
Global
Royale E-Commerce launched
2017
Mexico
Office opening in July 2017.
2018
Saudi Arabia
Office opening in August 2018.
2019
Tel Aviv
Office opening in June 2019.
2019
Phoenix
Office opening in June 2019.
Headquartered in Hong Kong at the heart of the industry.
Ensuring that our service is tailored to your organisation's needs, begins by making sure we understand the particulars of your request.
As a people driven organization, we treat and perceive our employees as valuable partners. All employees, no matter how "big" or "small" their role are vital contributors to the success of our company.
Royale International is a quality driven organisation that provides tailored logistics solutions to its clients by means of experience, innovation and collaboration. These core values ensure that we continuously aim for higher performance standards.
Royale International are delighted to have joined up with Crystal Palace Football Club as their Official Logistics Partner. One of the predominant reasons for partnering up with CPFC is because of similar key values the club supports. Crystal Palace tries to give back to the community by being involved in setting up schools and academies, engagement in disability sport, and supporting family health and wellbeing.
We support the proactive approach the club has and is therefore proud to be Crystal Palace's official logistics sponsor.
At Royale International we care about our environmental footprint and the world we leave behind for our future generations. We believe that it is our corporate social responsibility to contribute to a positive change. Therefore, we have developed a green policy which entails active measures focused on five pillars:
Recycling office waste
Energy savings
Reducing paper usage
Upcycling by use of plastic return courier pouches
Green activities such as beach clean-ups
We are open to new ideas and collaborations on how we can make further contributions in this area.