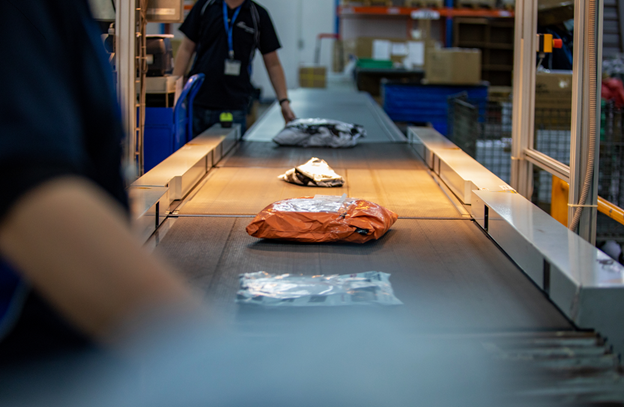 In today's business environment, more and more retailers are implementing return policies to enhance customer conversion rates and boost brand perceptions. However, retailers face a huge burden when it comes to maintaining their supply chain without interruption. This article will outline the three key steps in implementing reverse logistics procedures.
What is Reverse Logistics?
Reverse logistics refers to a supply chain process that moves goods from customers back to the sellers or manufacturers. Once a customer wants to return an item and adheres to the returns policy, the reverse logistics supply chain is set in motion (as shown in Figure 1).  
Please click here to view the background and challenges of reverse logistics.
What is The Process of Reverse Logistics?
In reverse logistics, the process involves managing returns from the beginning to the end. It also defines the supply chain movement, whether items are granted for repairment or proper disposal.
Reverse logistics varies across different industries. In retail, fashion and apparel accessories are being returned to retailers, mainly because of receiving wrong or damaged items. Here are the three fundamental steps in undertaking reverse logistics operations.
The Three Key Steps in Reverse Logistics
Step 1: Returns Processing

When a customer indicates their desire to return a product, the return process begins. This procedure requires return authorization as the retailer has to identify whether the reason of returning falls under the company's policy and terms & conditions. Some requests are accepted on valid grounds, while others are not, due to a breach of the company's return regulations.
Subsequently, if the request has been approved, the process includes arranging return shipments, approving refunds, and replacing faulty items. This operation requires collaboration between retailers and third-party logistics providers (3PL) to plan and facilitate the entire process.
Retailers can outsource their reverse logistics to a third-party logistics provider (3PL) to help them manage all cross-border transactions and redelivery orders. The logistics provider ensures end-customers receive the exchanged items without delay. Customers should also be able to track their replaced orders and receive tracking updates.
Click here to learn how to build a strong return policy for your E-commerce business.
Step 2: Handling Returns

Once a returned item arrives at the retailer's location, the retailer has to inspect the item and determine its return category. The return category includes sorting, reselling, reusing, remanufacturing, repairing, refurbishing, recovering, recycling and the final disposing (as shown in Figure 2).
Step 3: Distribute Items to the Next Action
After receiving and reviewing the returned products, they will be placed into 5 main categories which are; refurbish, replace, recycle and dispose.
Refurbishment
The market for refurbished products is expanding rapidly. Retailers can restore the returned items to make them look new and refreshed. Unlike repairment, refurbishment is more about redecorating items for better appearance. After that, the refurbished items will be sent to consumers.
Replacement
Replacing faulty products is another strategy as 22% of consumers pointed out that the products they received do not match their expectations. For this reason, many brands promise to offer free replacements, allowing consumers to exchange similar items from the same store. In turn, this improves customer satisfaction and increase sales in long term.
Recycling
Recycling occurs when any parts or products are unfixable. Recycling materials include paper, plastic, glass, textile and concrete. This is a sustainable and environmentally friendly approach which reduces carbon footprint.
Disposal
Some returned items have to be disposed as they are unrecyclable. For example, polyesters, acrylic, rayon and nylon are non-biodegradable and hard to break down. Therefore, this may harm the environment and increase air pollution.
To conclude, although implementing reverse logistics costs money, retailers can build customer loyalty and brand reputation by investing in a solid returns strategy.
Click here to learn more about E-Commerce service!