Royale International contributed to a memorable, life-saving mission by arranging delivery of bone marrow for a child in urgent need of a transplant. The logistical requirements were extremely complex and challenging. Let's have a look at the Life Sciences Case Study!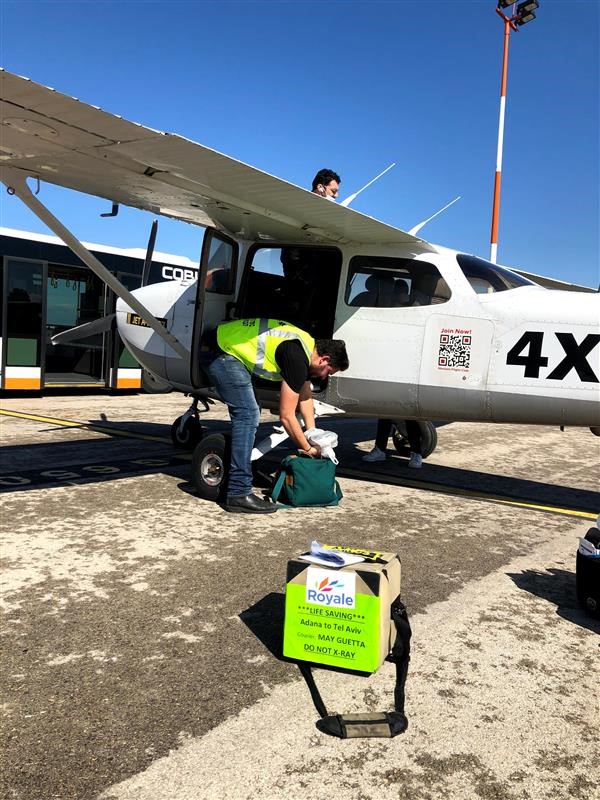 Background
An 8-year-old girl in Israel suffering from cancer was in desperate need of life-saving treatment. She received advice from her doctors to undergo an allogeneic bone marrow transplant. For this procedure to go ahead, the doctors needed to identify a donor who could provide her with matching stem cells.
For bone marrow transplants, the donor's cells need to match with the patient's tissue type and human leukocyte antigens (HLAs). This match-making process ensures the recipient's body 'accepts' these new cells and avoids any potential side effects. Bone marrow only has a 72-hour lifespan outside of the body, which is why the delivery lead time had to be as short as possible, ensuring the cells remained alive and viable for use.
After intensive research, the doctors managed to find a matching donor located in Adana, Turkey.
Challenge
The biggest obstacle for this mission was the absence of international flights to transport the bone marrow from Turkey to Israel. Due to the Covid-19 pandemic, most flights were cancelled with governments tightening travel and imposing cross-border restrictions.
In addition, the government in Israel had suspended all international flights in and out of Tel Aviv's Ben Gurion Airport to combat the spread of new Covid-19 strains. This made it near impossible to get shipments in and out of the country.
An exception to this flight ban was a "daily rescue flight" from Germany to Israel transporting urgent supplies. Royale International initially managed to arrange a flight from Adana Airport up to Frankfurt Airport to connect on the rescue flight to Tel Aviv. We secured a seat on this rescue flight by arranging all the required documents and negative Covid-19 test results for the On-Board courier.
With the travel permit issued, we were allowed to transport the bone marrow onwards from Frankfurt to Tel Aviv. However, due to bad weather, the arranged flight from origin in Adana, Turkey to Frankfurt, Germany was delayed and would arrive too late to meet the connecting flight to Tel Aviv. This caused a critical problem as the bone marrow only had a 72-hour lifespan and the next scheduled rescue flight would arrive too late.
Solution
In a matter of hours Royale International came up with a solution, chartering an aircraft in Israel and arranging documentation and Covid-19 tests for all individuals involved in the delivery process. Tests for the aircrew and the ground staff were necessary to ensure the transport process adhered to all Covid-19 regulations.
We arranged an Israeli On-Board Courier for the chartered flight from Tel Aviv direct to Adana. After the On-Board Courier landed in Adana, he was escorted to the hospital where he picked up the bone marrow shipment. He then immediately returned to the airport where the chartered aircraft and pilot were waiting for his return trip back to Tel Aviv.
Following arrival back in Tel Aviv, another Covid test was executed and upon receiving negative test results, our courier got on our dedicated van to the destination hospital in Jerusalem. 
Shortly after the bone marrow had been delivered at the hospital in Jerusalem, we heard that the transplant was executed successfully.
Timeline for the bone marrow delivery
After reading the Life Sciences Case Study, please click here to view our Life Sciences Services.