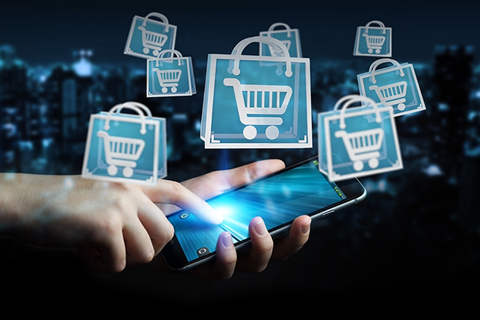 Order management systems are built for businesses to streamline the fulfilment process. Once retailers place orders, courier companies have to confirm the orders, pick-up the items from manufacturers and transport them to retailers. The order process can be perceived as complicated and requires time, manpower, and resources.
A systematic order structure optimises retail efficiency and improves sales in the long term. Therefore, courier companies should develop a strong management system to facilitate and manage trade orders.
---
What are Order Management Systems?
An Order Management System (OMS) is an electronic platform to process and fulfil orders. It enables retailers to book, manage and trace their shipment orders. The high level of convenience and visibility brought by OMS systems allows retailers to easily manage the logistics side of their shipments.
This multi-dimensional system touches every facet of businesses and shapes the fulfilment process. Instead of handling a large number of orders manually, OMS systems can automatically place shipment orders in a timely, effective, scalable and profitable manner.
Click here to learn why Order Management Systems are important for retailers.
---
How can OMS systems help retailers?
1. Order fulfilment with high accuracy
Through the implementation of Order Management Systems, courier companies can intelligently manage and fulfil retailer needs across the digital touchpoint. Retailers can proceed the following functions:
– Book and manage shipment orders
– Create Air Waybills and Invoices for customs clearance
– Track order status and modify orders
– Request courier operators for new instructions
Through this systematic order process, less errors are made, which in turn ensures a higher shipment delivery rate.
"The basic feature of the order management system is to reduce manual and repetitive work. An OMS offers automation wherever it is possible, from calculating costs to storing customers' information. They are not prone to any human errors." – Lenoardo Gmez, Research Leader from the University of York. 
2. Maintain a better supply chain
Order Management Systems allow retailers to maintain a better supply chain. With an OMS in place, courier companies pick up items and transport them automatically instead of processing them manually one by one, which saves more time and effort.
Eventually, this enables retailers to manage shipments more efficiently, secure the supply chain and eventually boost customer satisfaction.
3. Provide Tracking Visibility to Retailers
Order Management Systems provide real-time tracking visibility, helping retailers to locate items.
The OMS provides tracking information such as order routing, delivering patterns and fulfilment types.
---
How do Retailers Process Orders on Royale International's OMS?
Retailers need to follow these seven steps to process orders:

Account Login – A user logins to its account via Login ID and password through Royale Online.
Order Placed – The retailer places order by filling in the information such as the order date, type of shipment and preferred delivery option.
Air Waybill Created – After entering the order details, the retailer has to create an Air Waybill. An Air Waybill includes shipment details such as the weight, size, content, number of items, shipper's and consignee's address and special delivery instructions.
Invoice Created – Next is to create an invoice. The retailer has to declare the value of commodities for customs clearance.
Arrange Collection – After that, the retailer can arrange collection with his preferred time and address.
Submit Order – Read the Terms and Conditions and submit the order.
Print the Documents – After submitting the order, the Air Waybill Number and Collection Number are automatically generated. Bear in mind to print the Air Waybill and Invoice, then attach those to the parcel.

At the final step, the representative of the courier company reaches the shipper's address to collect the parcel at the requested time. You can be rest assured and the parcel pickup is on its way.
An Example of Air Waybill
An example of Invoice
Apart from placing orders, retailers can track their orders with the order management system.
Search Order – The retailer can type in the Waybill Number, Collection Number, Customer Reference Number or Delivery Date to track his order.
View Status – The system shows the parcel status, indicating the latest shipment location.

During the shipping process, shippers can track their order and get to know where the shipment is at that point. The tracking process is extremely important for customer service as a person normally checks a tracking page an average of 3.5 times before the shipment arrives.
To conclude, Order Management Systems contain comprehensive functionality, helping retailers adapt to the new retail reality and customer expectations.
Click here to view our International Courier Services.
Click here to learn 3 main factors to consider for courier deliveries.