Royale International is an important player with regards to the global logistics of the aerospace & aviation industry.
Ranging from AOG support to engine & component maintenance, cabin modification and MRO services, we recognize that the supply chain of this industry can be extremely complex and time-sensitive. Due to our experience & expertise we thoroughly understand the specific logistics needs of global airlines, aircraft operators and MRO partners.
Building an aircraft can be a major long-term investment, which has to be carefully evaluated from the initial purchase through its lifecycle.
The evaluation process involves overhaul, inspection, replacement, defect, rectification, and the embodiment of modifications - in compliance with airworthiness directives and repair. To optimize your fleet utilization, Royale International offers proven Time Critical logistics solutions for each stage of an aircraft life cycle across the world, meeting your technical & time requirements and cost constraints.
Whether you are looking to fulfill your military, transportation or commercial needs, our Time Critical logistics services have become a key
strategy to fasten delivery processes, secure aircraft supply chains, and avoid extra production costs caused by downtime in manufacturing procedures. We keep the planes what they do best – high up in the air – and support to avoid AOG situations by delivering needed spare parts to all global air HUBs and Aircraft Maintenance stations.
By supporting the aerospace & aviation industry for over 30 years with Time Critical solutions, we have a comprehensive understanding on how to deliver value as your logistics partner.
Our procedures comply with ISO 9001, AEO, IAC, IATA, GDP and TSA accreditations, which represent a high level of expertise in handling shipments, customs clearance, and import & export procedures.
Key Benefits for the Aerospace Industry
Dedicated collection and delivery of your Time Critical products at the scheduled time and location.
End-to-end visibility throughout the journey.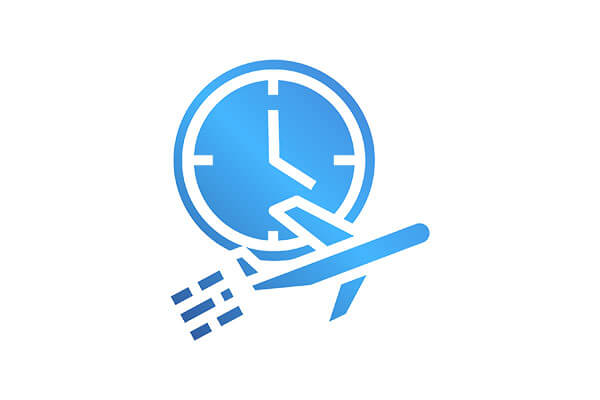 Quotation & flight routing provided within 30 minutes.
24/7/365 Global Control Towers & Account Management Teams with high responsiveness for your shipment enquiries.
Regulatory and Customs support to quickly navigate shipments through the complicated clearance process.
CONTACT OUR TIME CRITICAL LOGISTICS EXPERTS NOW!